Posted on: August 3, 2023, 04:01h. 
Last updated on: August 3, 2023, 04:34h.
Shares of DraftKings (NASDAQ: DKNG) spiked in Thursday's after-hours trading session after the online sportsbook operator delivered its first profitable quarter as a public company.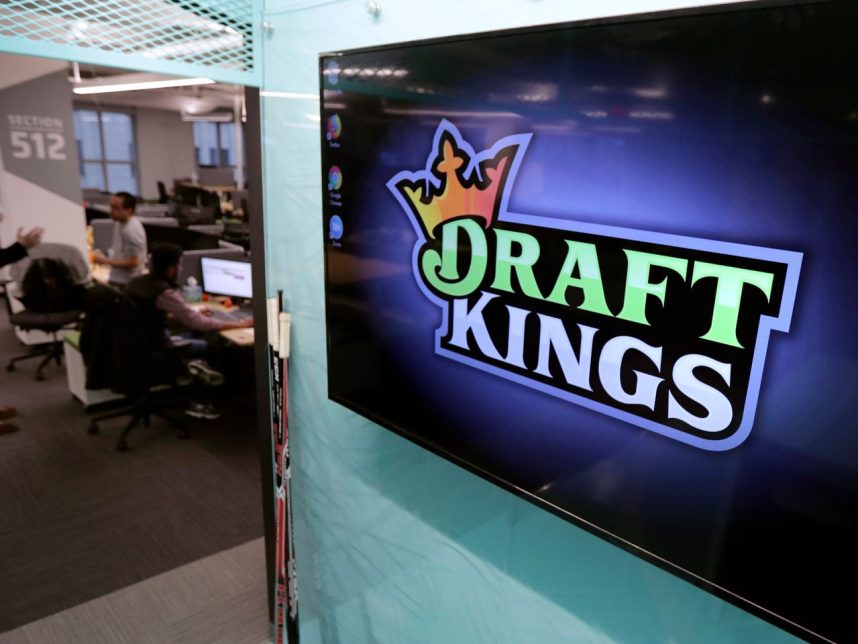 The Boston-based company said its non-generally accepted accounting principles (non-GAAP) earnings per share in the second quarter were 14 cents, well ahead of the loss of 14 cents analysts expected. Thus, DraftKings generated positive adjusted earnings before, interest, taxes, depreciation, and amortization (EBITDA) in the June quarter as revenue surged 88% to $875 million, blowing past analysts' estimates of $772.9 million.
The gaming company's strong showing in the April-June period appears to be setting the stage for more of the same later this year, in 2024, and beyond.
The positive Adjusted EBITDA that we generated in the second quarter exceeded our guidance, and we are well on our way to achieving positive Adjusted EBITDA again in the fourth quarter of 2023 and for fiscal year 2024 and beyond," said CEO and co-founder Jason Robins in a statement.
The press release didn't include commentary on the current quarter, which is typically the most sluggish for sportsbook operators owing to two of the three months featuring nearly no college or professional football and Major League Baseball (MLB) being the only game in town among the big four sports leagues in July and August.
DraftKings 2023 Outlook Impresses
DraftKings has a habit of raising annual forecasts, and it did so again Thursday as it projected significantly higher yearly revenue while pointing to the potential of being EBITDA positive in the fourth quarter
The company boosted its 2023 revenue guidance to a range of $3.46 billion to $3.54 billion, up from a previously disclosed range of $3.135 billion to $3.235 billion. The new forecast implies year-over-year topline growth of 54% to 58%.
For this year, DraftKings expects an EBITDA loss of $190 million to $220 million, but that's far better than the original forecast of a loss of $290 million to $340 million.
"In the fourth quarter of 2023, DraftKings expects to generate $150 million to $175 million of Adjusted EBITDA and nearly $1.2 billion of revenue," added the gaming company.
The updated financial outlook includes all of the states in which DraftKings is currently live, as well as Kentucky and Puerto Rico, which are expected to offer mobile sports betting before the end of 2023.
DraftKings Generating More Revenue Per Client
Adding new clients by way of state launches helps any sportsbook operator, but finding avenues to generate more revenue per bettor is integral. DraftKings appears to be excelling on that front.
Average revenue per monthly unique player (ARPMUP) was $137 in the second quarter of 2023, representing a 33% increase compared to the same period in 2022," observed the company. "This increase was primarily due to improvement in the Company's structural sportsbook hold rate and reduced promotional intensity."
DraftKings offers mobile sports wagering in 21 states covering 44% of the US population and its live with iGaming in five states representing 11% of the population.