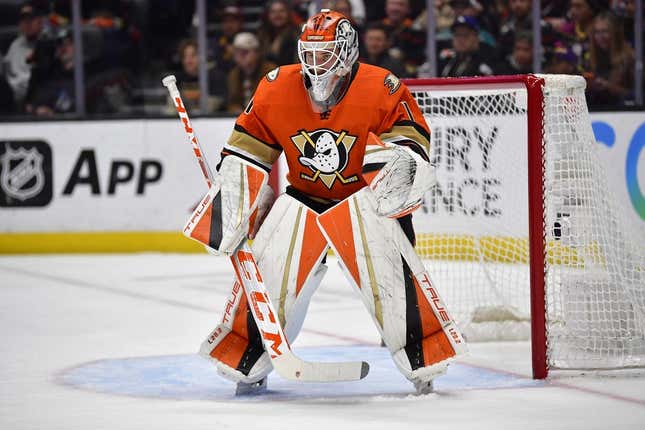 The Anaheim Ducks signed goaltender Lukas Dostal to a two-year contract extension on Sunday
Will the NBA In-Season Tournament hold any value? | Agree to Disagree
The deal is two-way in 2023-24 and one-way in 2024-25. The team did not announce contract terms, but The Athletic reported Dostal will earn a first-year salary of $775,000 with that rising to $850,000 in the second year.
Dostal, 23, was a third-round selection by Anaheim in the 2018 draft. The Czech has appeared in 23 games (20 starts) with a 3.65 goals against average and .902 save percentage over the past two seasons.
His 2022-23 stats included a 4-10-3 record in 19 games (17 starts) with a .901 save percentage and a 3.78 goals against average.
–Field Level Media