[ad_1]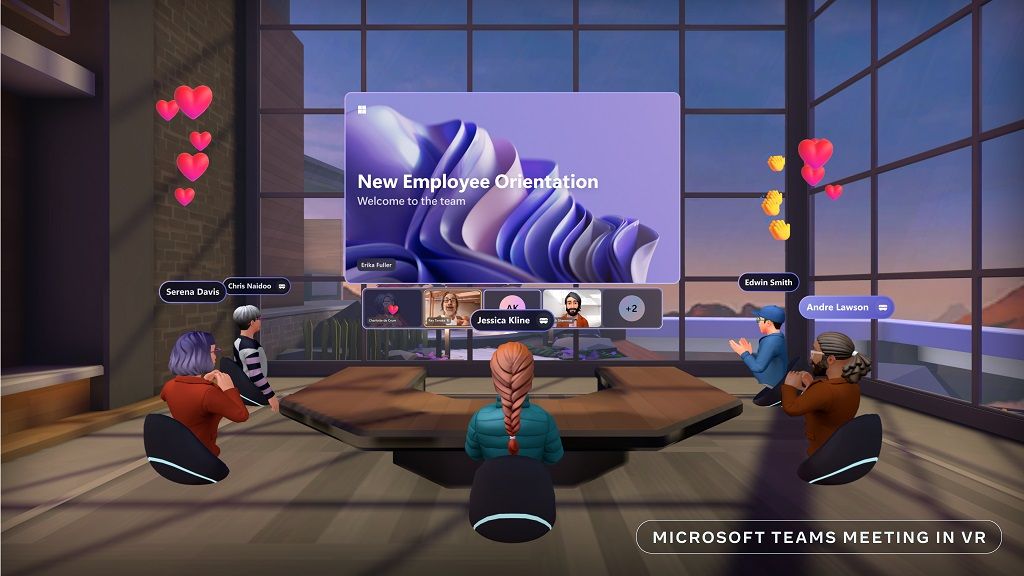 The pandemic hastened some of the changes in work patterns, with more jobs becoming remote and nearly six in ten Americans working from home at least once a week. We've seen the implementation of remote work solutions, with Zoom, Google Meets, Microsoft Teams, and even Discord seeing mass adoption over the last couple of years, and it's only a matter of time before many workplaces enter the metaverse. Microsoft seems to understand it, and to stay ahead of the curve; the company has partnered with Meta to bring the Office 365 suite into the metaverse.
The tech giant is bringing Office 365 into the Meta Platform, making the apps available for VR users. Anyone with a Quest 2 or a to-be-released Meta Quest Pro headset can access the apps in the virtual world, making the Microsoft software more ubiquitous than ever before.
So far, apps like Teams, Word, Excel, PowerPoint, Outlook, and SharePoint are already available within VR. However, Microsoft is also working on bringing Windows 365 into the metaverse so that users can stream their Windows Cloud PC on their Meta Quest devices.
Microsoft Teams are also entering virtual reality. Mesh for Microsoft Teams to Meta Quest devices will give a new spin to traditional video calls. By bringing them to the metaverse, people will be able to "connect and collaborate as though they are together in person," offering a much more immersive experience. Instead of hosting huddles in the office, businesses can now gather employees in a virtual boardroom so that everyone feels included.
As in-person work ramps up, we want everyone to have the ability to feel like they're present.

Meta CEO Mark Zuckerberg said.
Zuckerberg has already shared his belief that VR is bound to take over computers and make them obsolete–and he believes the new Quest Pro VR headset will make that possible. While only time can tell whether the new headset will be the next big thing, Microsoft's move into the metaverse shows tech companies are treating Web3 seriously.


[ad_2]

Source link