[ad_1]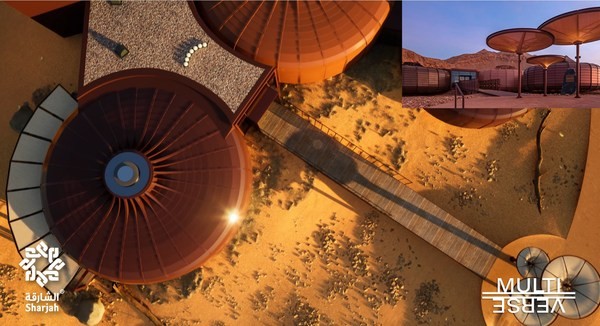 Decentralized metaverse company Multiverse Labs has announced a partnership with the government of Sharjah in the United Arab Emirates to launch a virtual world city called Sharjahverse. The project aims to promote a new way of tourism, where residents and visitors can explore the emirate of Sharjah in the virtual world. 
Multiverse Labs is a metaverse creator platform powered by AI. By 2023, the company expects the SharjahVerse will have a full reveal of its metaverse experience, including smart tour guides of all the country's locations. 
The SCTDA and Multiverse Labs recreated the city in a virtual ecosystem using AI technology and 3D videography. The first phase will feature selected areas and attractions of the Sharjahverse. Tourism-related NFTs will also be present in the virtual world. 
The Sharjahverse will be the world's first city to be created in the metaverse on a real scale by encompassing all of Sharjah's 2,590 square kilometers (1,000 square miles).  
"Sharjahverse is both the world's first government backed metaverse city viewable by the public, and the world's most realistic metaverse. We're beyond excited to be collaborating with the visionaries at SCTDA,"  

said the CEO of Multiverse Labs, Cliff Szu.  
Along with the SharjahVerse, Khalid Jasim Al Midfa, chairman of the Sharjah Commerce and Tourism Development Authority (SCTDA), presented the Shi AI Guide – a robot created to enrich the project. 
The Shi AI Guide robot will serve as an AI tour guide of the metaverse city, providing information about the city's destinations and services. The robot will respond to voice and written messages in five languages: English, Arabic, German, Russian, and Chinese. 
The UAE is one of the biggest advocates of the virtual world. In July, the city of Dubai launched a metaverse strategy, contributing $4 billion to the country's national economy. The funding will create an additional 40,000 virtual jobs for the country's industry. 


[ad_2]

Source link