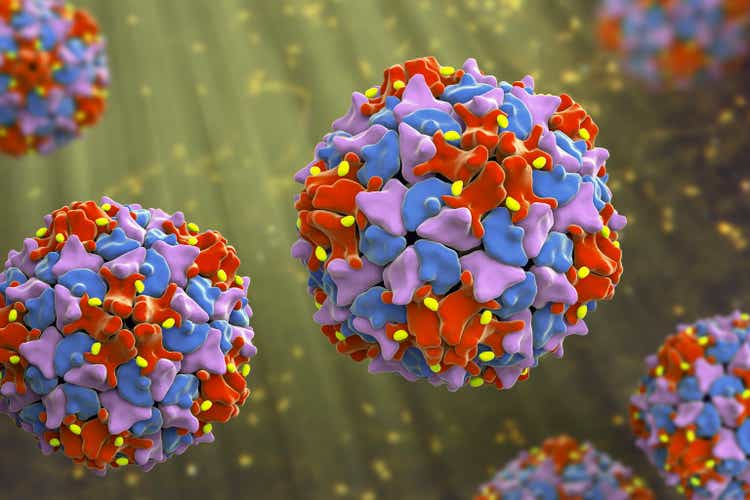 Polio virus has been detected in New York City sewage, suggesting wider than expected local circulation, health officials said Friday.
Calling the detection alarming, New York State Health Commissioner Dr. Mary Bassett said: "For every one case of paralytic polio identified, hundreds more may be undetected." "The best way to keep adults and children polio-free is through safe and effective immunization," she added.
About 14% of children aged six months – five years in the city have not completed their polio vaccinations, and some neighborhoods have even lower vaccination rates. Leading vaccine makers for polio include GSK (GSK) and Sanofi (NASDAQ:SNY).
Polio can lead to permanent paralysis of the arms and legs and sometimes death. Health officials are urging unvaccinated people to get their polio shots immediately.
The latest detection comes after New York confirmed a polio infection last month in an unvaccinated adult in Rockland County, a suburb of New York City, who suffered paralysis after catching the virus.
The viral data in the sewage samples in Rockland and Orange counties were found to have a genetic link to the polio strain detected in the adult.
Read: Sanofi (SNY) posted a ~9% YoY growth in net sales for its vaccine business in Q2 2022 partly due to demand for Polio/Pertussis/Hib vaccines.